Overview : CtValentine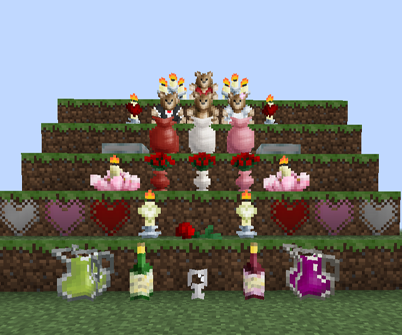 CtValentine adds various Valentine's themed blocks and items to the game. Roses, and heart shapes abound, along with wine and various place-able stuffed animals for gifts.
First released in February of 2012, Cylan intends to update in time for the holiday each year, adding more romantic lighting, and other ideas submitted by users.
By default it uses Block Ids : 201-208
By default it uses Item Ids : 7600-7642
Changelog:
Initial Release
All items (2)